Alliance for Aging Research's Statement on Seniors Prescription Drug Relief Act
Published July 14, 2021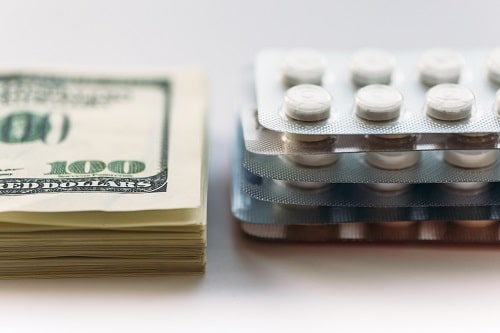 WASHINGTON, July 14, 2021 – Alliance for Aging Research Vice President of Public Policy Michael Ward released the following statement in response to the Seniors Prescription Drug Relief Act introduced today by Senators Bill Cassidy and Robert Menendez.
"The Alliance for Aging Research applauds Senators Bill Cassidy (R-LA) and Robert Menendez (D-NJ) for their efforts to advance patient affordability in Medicare Part D through the Seniors Prescription Drug Relief Act introduced today. The bill would limit Medicare Part D beneficiaries' out-of-pocket costs and improve the ability of patients to pay for medications. Key provisions of the bill include:
Limiting Medicare Part D out-of-pocket spending to $3,100 per year (there is currently no maximum)
Introduction of a "cost smoothing" mechanism to allow beneficiaries to pay costs in no-interest installments over the remainder of a calendar year
Reduces beneficiary coinsurance to 20 percent, down from 25 percent currently, in the initial coverage period
Together, these reforms would represent a step forward for older American patients. Senators Cassidy and Menendez continue to provide critical leadership to ensure Medicare patients can afford and access needed care.
As this bill and other drug pricing reform proposals are considered, the Alliance continues to work with Congress to lower beneficiary out-of-pocket costs, eliminate cost thresholds to qualify for cost smoothing, and create strong protections to ensure patient eligibility for program improvements.
The Alliance serves as convener of Project LOOP, an ad hoc coalition of patient groups committed to addressing patients' costs for prescription drugs. Additional information can be found at www.loweroutofpocketcosts.org.
For more information about the Seniors Prescription Drug Relief Act, click here.
About the Alliance for Aging Research
The Alliance for Aging Research is the leading nonprofit organization dedicated to accelerating the pace of scientific discoveries and their application to vastly improve the universal human experience of aging and health. The Alliance believes advances in research help people live longer, happier, more productive lives and reduce healthcare costs over the long term. For more than 30 years, the Alliance has guided efforts to substantially increase funding and focus for aging at the National Institutes of Health and Food and Drug Administration; built influential coalitions to guide groundbreaking regulatory improvements for age-related diseases; and created award-winning, high-impact educational materials to improve the health and well-being of older adults and their family caregivers. For more information, visit www.agingresearch.org
Media Contact:
Janelle Germanos
Communications Manager
[email protected]
(202) 688-1209