Under-Vaccination of Seniors Leads to Significant Morality and Disability
Published December 4, 2013
New Silver Book® highlights the value of innovation in reducing the burden of infectious diseases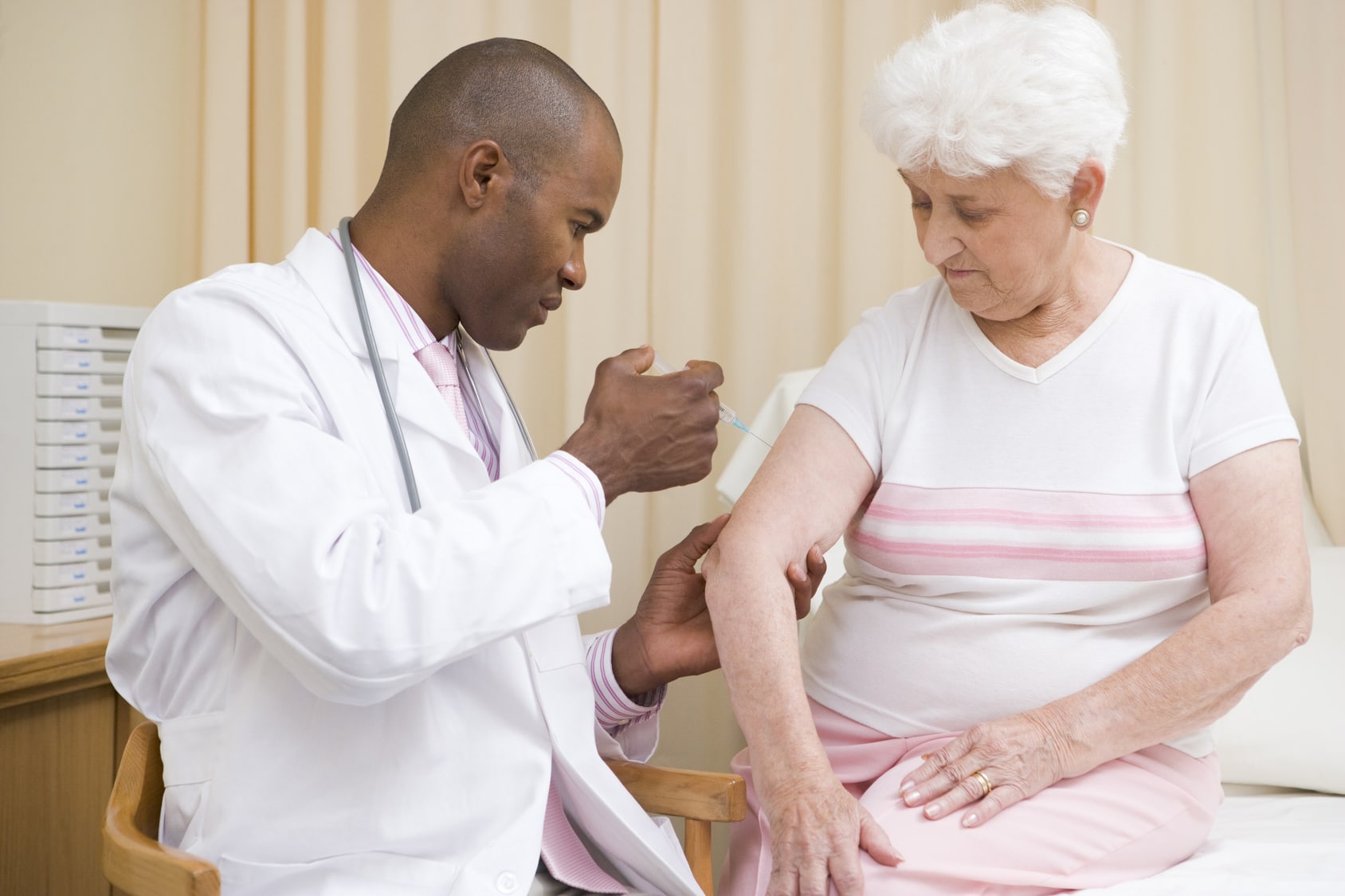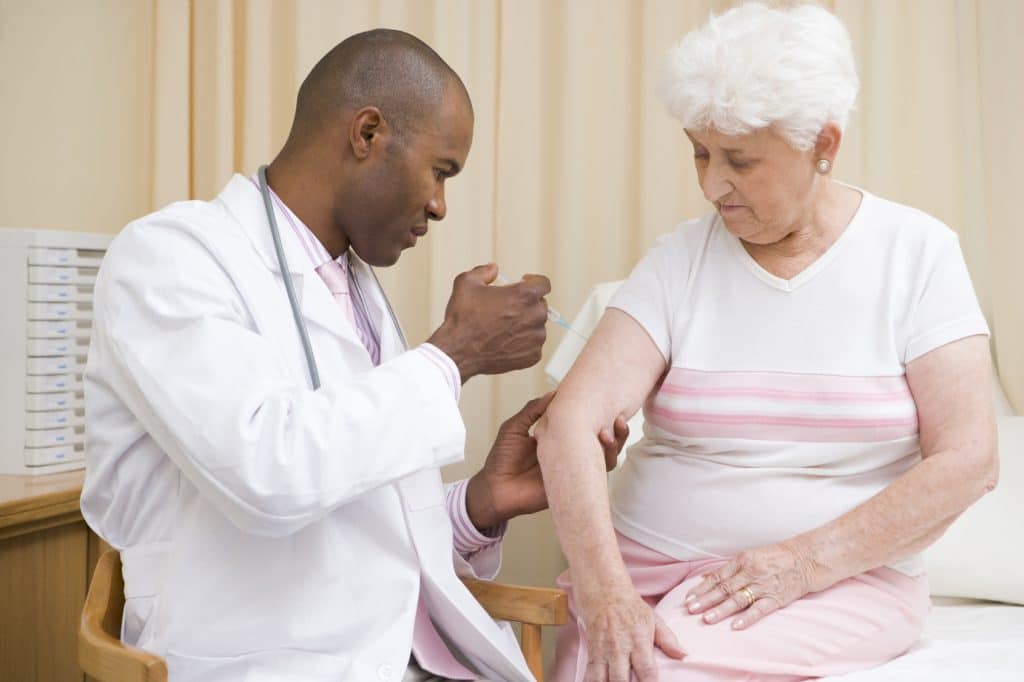 December 4th, 2013 WASHINGTON, DC – Today, the Alliance for Aging Research released a new volume in its Silver Book®: Chronic Disease and Medical Innovation in an Aging Nation series. This latest addition to The Silver Book series highlights the disproportional burden of infectious diseases on older Americans, the economic strain these diseases place on our healthcare system, and the value of innovation in reducing these burdens.
The Silver Book: Infectious Diseases and Prevention through Vaccination was released at a Capitol Hill Briefing, held in partnership with the Infectious Diseases Society of America, the National Foundation for Infectious Diseases, and the Society for Healthcare Epidemiology of America. Featured medical experts provided insight into the scope of disease, the patient perspective, and the policy implications surrounding infectious diseases in older Americans. Speakers included Susan Peschin, MHS, CEO of the Alliance; Lindsay Clarke, JD, Vice President of Health Programs at the Alliance; H. Keipp Talbot, MD, MPH, Assistant Professor of Medicine at Vanderbilt University Medical Center, representing NFID; Preeti N. Malani, MD, MDJ, Associate Professor of Medicine at University of Michigan Medical School, representing SHEA; and Jeffrey Duchin, MD, Professor of Medicine at University of Washington School of Medicine, representing IDSA.
Annually, between 5 and 10 million Americans get pneumonia, 35 to 50 million come down with the flu, and 1 million get herpes zoster (shingles). These diseases account for more than 50,000 deaths each year in the U.S, with those over 85 most likely to be affected. Direct and indirect medical costs from infectious diseases total $120 billion each year–15% of all healthcare spending in the U.S. Thankfully, vaccination in older adults can prevent or lessen the impact of these diseases. However, if vaccination coverage rates continue to fall far below recommendations, these numbers will continue to grow along with our aging nation.
The Silver Book, now in its 8th year, is an almanac of compelling statistics that spotlight the mounting burden of diseases and conditions that disproportionately impact older Americans, and the power of innovations like vaccines to reduce that burden. "Despite the effectiveness and availability of vaccines, an alarmingly high number of adults do not protect themselves from these deadly diseases," said Sue Peschin, MHS, Chief Executive Officer of the Alliance for Aging Research. "In a country with some of the best vaccinations in the world, 50,000 to 90,000 adults nonetheless die from vaccine-preventable diseases each year, begging the question: How can we eliminate otherwise preventable deaths?"
The Silver Book has become a trusted resource for policymakers and thought leaders interested in public policy that helps older Americans live in better health, and offers an important opportunity to revisit a topic that has health leaders gravely concerned but for which there are still too few solutions. The full volume and a policy fact sheet on this issue are available both in print and on-line at www.silverbook.org.
The Silver Book is published by the non-profit Alliance for Aging Research and is a unique almanac of more than 2,000 compelling statistics and eye-opening facts and is housed at a newly designed website that is easy to navigate and includes advanced search features with a more streamlined design. This volume was produced with an unrestricted educational grant from Pfizer.
###
The Alliance for Aging Research is the leading non-profit organization dedicated to accelerating the pace of scientific discoveries and their application in order to vastly improve the universal human experience of aging and health. The Alliance was founded in 1986 in Washington, DC, and has since become a valued advocacy organization and a respected influential voice with policymakers. The Alliance believes that advances in research help people live longer, happier, more productive lives and reduce healthcare costs over the long term. Access to the latest scientific information empowers people to take control of their health. The Alliance strives to advance science and enhance lives through a variety of activities and initiatives—from policy issues to provider and consumer health programs—that generate knowledge and action on age-related issues.