Alliance for Aging Research Statement on FY 2020 White House Proposed Budget
Published March 13, 2019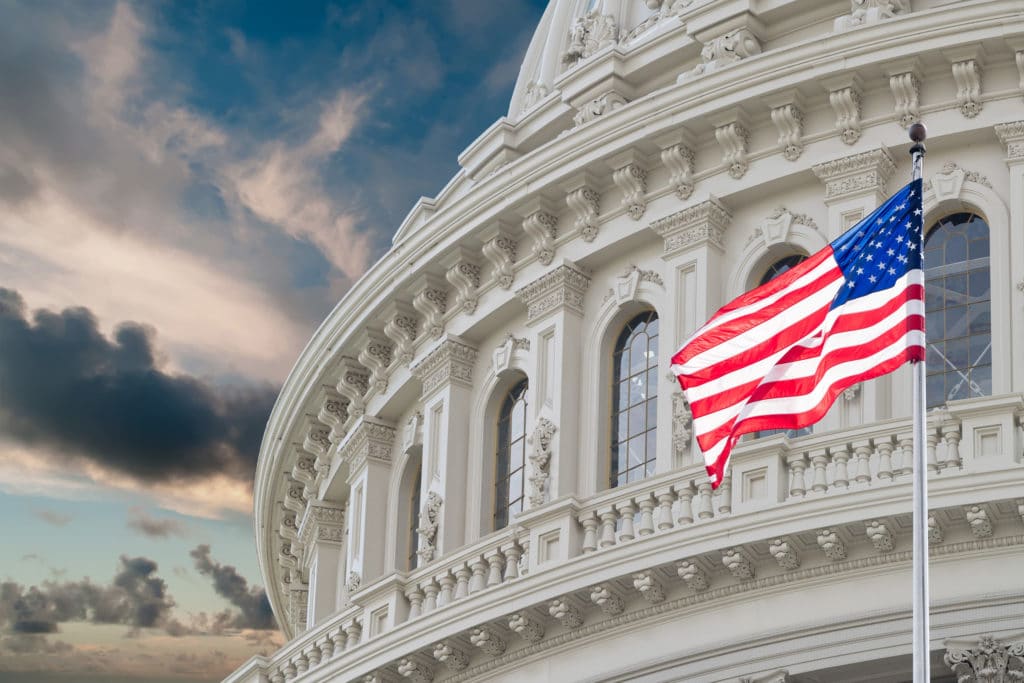 WASHINGTON, March 17, 2019 – Alliance for Aging Research President and CEO Susan Peschin, MHS, issued the following statement in response to the White House's proposed Fiscal Year 2020 budget:
We are very encouraged to see that the White House's recently released Fiscal Year 2020 budget includes policies to control out-of-pocket prescription drug costs for older adults through a first-ever beneficiary cap for Medicare beneficiaries. We believe this will greatly reduce the financial burden on older adults who may be on multiple medications and on a fixed and limited income.
In addition, we applaud the creation of a streamlined path for biosimilars that seeks to spur the development of and increase access to some of the most promising new medications on the market, but which are also among the highest priced. We share the desire for a robust biosimilars market that will have a real and meaningful impact on personalized medicine. Additional provisions would tackle abuse of the system and encourage increased competition among drug developers, resulting in lower drug prices. Bravo!
We also cheer the proposed $362 million budget authority increase in funding for the FDA, which will further protect and promote consumer health and safety.
The Alliance is concerned that the President's proposed reductions in vital home and community-based services (HCBS) at the Administration for Community Living for older adults and people with disabilities will have grave and unintended consequences, including:
a $38 million drop in funding for respite care, Alzheimer's disease, and family and Native American caregiver support programs;
$13 million less for the State Health Insurance Assistance Program, which provides free local health coverage counseling to people with Medicare; and
the collapse of the chronic disease self-management and falls prevention programs into another program with no corresponding increase in funding.
We are also concerned that the budget would decrease funding for the U.S. Department of Housing and Urban Development's (HUD) Supportive Housing for the Elderly (Section 202) by $34 million. The rent-assisted housing in HUD's Section 202 program is designed specifically for low-income seniors to live as independently as possible but who may need some assistance with activities of daily living such as dressing and bathing. Rent increases for older adults served by this program are proposed to be phased in over six years, and those who cannot afford it will be left in peril. We cannot emphasize enough the importance of this program for older adults.
Federal support for senior food assistance is cut, as well. The budget proposes to reduce by $17.4 billion the U.S. Department of Agriculture's Supplemental Nutrition Assistance Program (SNAP) which provides low-income seniors and their families with nutritional assistance, including vouchers for groceries. It is estimated that 4.8 million seniors currently rely on the SNAP program every day.
As a nonprofit organization dedicated to the advancement of medical research, we are troubled by the reductions in funding for the National Institutes of Health (NIH) by nearly $5 billion, more than 12 percent below its current level. The specific $429 million cut to the National Institute on Aging, $248 million cut to the National Institute on Neurological Diseases and Stroke, and $486 to National Heart, Lung and Blood Institute would effectively stunt progress in Alzheimer's disease and related dementias research, on the eve of this week's NIH Alzheimer's Disease and Related Dementias (ADRD) Summit. The President's 2020 budget further jeopardizes patient safety by eliminating the Agency for Healthcare Research and Quality (AHRQ) and folding AHRQ's responsibilities into the NIH's research portfolio.
In our view, the most alarming part of the President's FY 2020 budget is the proposed change to Medicaid which would limit federal funding to states through per capita caps and block grants. The President's FY 2020 budget proposes to reduce federal Medicaid spending by almost $1.5 trillion, and the block grant/per-capita cap change would begin in 2021. Such changes would negatively impact all low-income citizens living with chronic disease and would be particularly devastating to individuals with Alzheimer's disease and related dementias (AD/ADRD) and their family caregivers. According to the Kaiser Commission on Medicaid and the Uninsured, about one in four adults living with AD/ADRD in the community rely on Medicaid coverage over the course of a year.
Medicaid covers services that Medicare does not, such as long-term care in nursing homes, assisted living, and at-home care. Changing Medicaid financing through block grants or per capita caps would force states to cut eligibility, reduce benefits, and lower provider reimbursement, particularly for AD/ADRD high-cost enrollees who need substantial services under the program.
Medicaid block grants and per capita caps would likely increase costs to states for AD/ADRD care. Research cited by the Family Caregivers Alliance shows that when basic assistance for the needs of daily life is not available, frail elders wind up in high-cost settings—notably hospitals and nursing homes—and overall costs increase. Home care services, which help struggling AD/ADRD family caregivers to keep loved ones together, are at greatest risk of major cuts because home care services are optional under Medicaid while nursing home care is mandatory. On behalf of the millions of American families facing Alzheimer's disease and related dementias, the Alliance for Aging Research implores this Administration to build upon, rather than dismantle, Medicaid expansion.
President Trump has the opportunity each year to set budget priorities for our nation. We urge this Administration to carefully consider these important issues moving forward.
About the Alliance for Aging Research
The Alliance for Aging Research is the leading nonprofit organization dedicated to accelerating the pace of scientific discoveries and their application to vastly improve the universal human experience of aging and health. The Alliance believes advances in research help people live longer, happier, more productive lives and reduce healthcare costs over the long term. For more than 30 years, the Alliance has guided efforts to substantially increase funding and focus for aging at the National Institutes of Health and Food and Drug Administration; built influential coalitions to guide groundbreaking regulatory improvements for age-related diseases; and created award-winning, high-impact educational materials to improve the health and well-being of older adults and their family caregivers. For more information, visit www.agingresearch.org
Media Contact:
Janelle Germanos
Communications Manager
[email protected]
(202) 688-1209