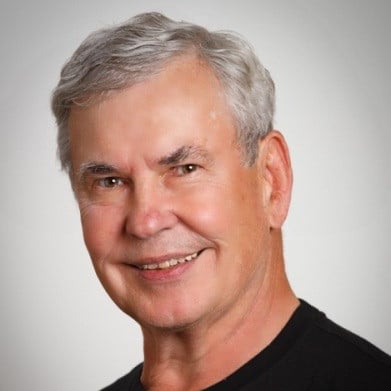 In this new blog series, we will be featuring the members of the Alliance's Board of Directors. This month, we're featuring Jim Eden, who has been on the Alliance's Board of Directors since 1987 and has served three terms as president. Learn more about Jim below:
When did you become a member of the Alliance's Board of Directors and why did you decide to join?
I was recruited by Dan Perry in 1987. Something that had interested me for a long time was to learn how older adults can be more independent and how to better care of the ones that can't. There were some very impressive people on the Alliance Board. I thought it would be a productive way to spend my time. It was one of the best decisions I ever made.
Where do you work and what is your current role at the company?
I am president of Eden & Associates, Inc. in Jackson Hole, Wyoming.
Where are you from, and where do you currently live?
I'm from Dunkirk, New York and live in Jackson Hole, Wyoming.
What is your favorite part of being a member of the Alliance's Board of Directors?
My favorite part is making the lives of seniors better. I've learned so much as a board member and it has helped me in the field I've made my living in, developing and operating full service retirement facilities, including long term care and memory care components. We've certainly changed that model because of things that I learned in my work with the Alliance. I enjoyed participating as a board member and helping seniors have better lives and more independence. I have really enjoyed the people that I've met.
Do you have a personal connection with any of the health issues/conditions the Alliance works on?
Yes, both my wife and her mother died of Alzheimer's.
How has your view of aging changed as you have gotten older?
I've learned things that helped me stay healthier as I've gotten older and that so much can be done to prolong independence.
How do you practice healthy aging?
I stay informed and stay engaged in work and play, exercise, and eat a healthy diet. For 20 years I've done Pilates three times a week. I walk every day. I enjoy playing golf.
What is your favorite book?
The Spirit To Serve by J.W Marriott, Jr.
What is one thing that not many people know about you?
I had two tryouts with the Cleveland Indians. I love baseball and I'm glad I had that chance. It was a thrill.