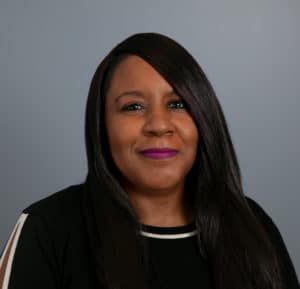 The Alliance for Aging Research is proud to have dedicated staff members supporting the organization in its mission to improve the universal human experience of aging and health. Every month, we'll spotlight one of our staff members here on the blog. This month, we are featuring Yvette Brown, CPA, the Alliance's Vice President of Finance and Administration.
What do you do at the Alliance for Aging Research?
I am the Vice President of Finance and Administration. My responsibilities include overseeing and maintaining the financial budgets and other activities of the organization, such as the annual audit and Form 990 preparation. This includes ensuring that the Alliance is compliant with state and federal guidelines as a nonprofit organization, monitoring grant funds for various projects, and ensuring the financial stability of the organization. I also prepare operational and financial reports for the Board of Directors and top leadership of the organization. These reports are typically presented to our executives on a quarterly or yearly basis to review the organization's status, as well as exchange ideas and suggest changes to improve operations. I also occasionally serve as backup to our Human Resources and Office Operations Manager to ensure that human resources, payroll and other administrative tasks are completed during her absence.
How long have you worked at the Alliance?
4.25 years
Where are you from, and what brought you to the Washington, DC area?
I am originally from Hampton, VA, the pathway to Virginia Beach, as I refer to it. Most people wouldn't know Hampton existed if it wasn't for Virginia Beach. I moved to DC several years ago when I was accepted into Howard University. After graduating I knew I did not want to leave the city I had grown to love, so I made a deal with my cousin, who had a baby son at the time, to barter living space for my live-in nanny services until I landed an accounting position and moved into my own place.
What is your favorite project or topic you've worked on while at the Alliance?
I have not worked directly on a project; however, I really love the work and the impact that the Alliance has made in the lives of various folks who have participated and contributed to the Senior Patient & Family Caregiver Network.
Do you have a personal connection with any of the health issues/conditions the Alliance works on?
My grandmother had dementia/Alzheimer's disease and I didn't understand the condition, or how common it was, until I came to the Alliance. I was in denial for awhile as I could not believe my grandmother did not remember "ME," her first grandchild. Albeit she didn't remember her ten children either, but I thought if I just stared at her long enough, so she could recognize my face, and talked really loudly, she would snap out of it and say, "Hi, beautiful granddaughter!" like she did every time we saw each other, until dementia stole that away.
What is something you've learned about healthy aging since working at the Alliance that has either changed your view or impacted the way you personally approach aging?
I know staying healthy is not guaranteed if you only eat right. I have learned how challenging it can be for caregivers who are taking care of their loved ones with Alzheimer's disease, and it had me thinking of what I would do as my mother's only child if I had to make adjustments in my life to take care of her. Working at the Alliance has allowed me to learn more about this disease, so now I feel much better equipped to help my mom than I did when my grandmother's health was declining back in 2012.
What is your favorite book?
I love books and there are so many great authors that I really adore, so I wouldn't feel right picking just one. My favorite genres are African-American culture and "Whodunits." I like to think I have a little Agatha Christie in my blood.
What is one thing that not many people know about you?
I like being a mentor to our youth to assist them with creating winning resumes, preparing for job interviews, and brainstorming about business ideas/niches or other ways to improve their lives.