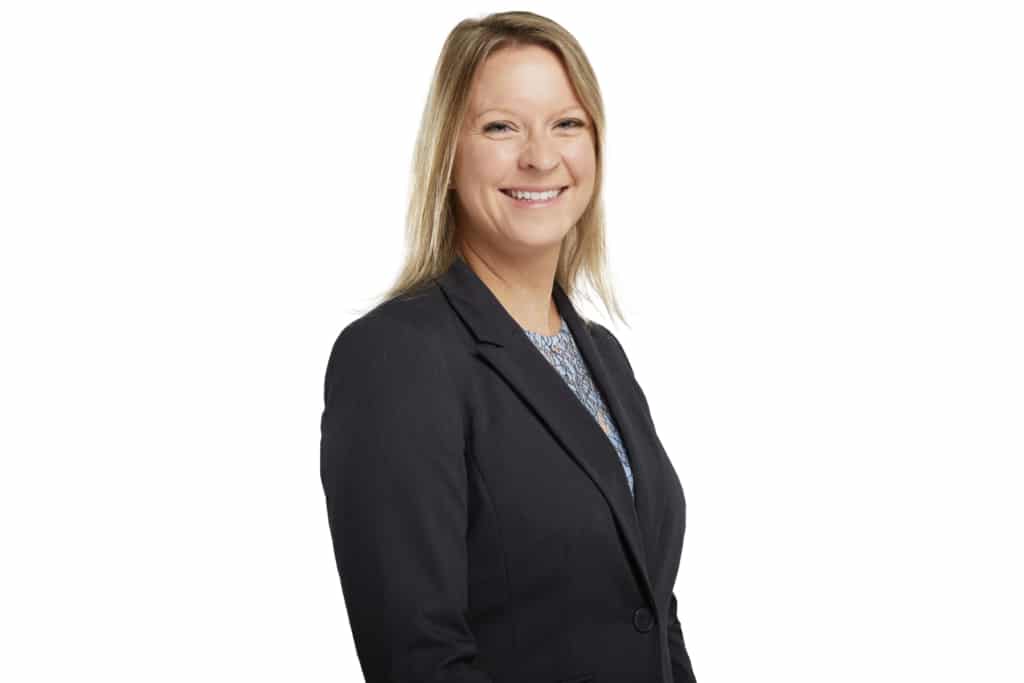 The Alliance for Aging Research is proud to have dedicated staff members supporting the organization in its mission to improve the universal human experience of aging and health. This week, we are featuring Katie Riley, Vice President of Communications.
What do you do at the Alliance for Aging Research?
As the Vice President of Communications for the Alliance, I oversee all aspects of strategic communications efforts. This includes traditional news media outreach, public relations, content development, branding, podcast development, social media engagement, and more.
How long have you worked at the Alliance?
I joined the Alliance team in August 2022.
Where are you from, and what brought you to the Washington, DC area?
I am a native Washingtonian. I was raised in suburban Maryland and have always called the DC-metro area home.
What is your favorite project or topic you've worked on while at the Alliance?
My background is in journalism and media relations, so while not necessarily a topic, my most favorite thing to do is promote our key initiatives in the news media. When I set out on a print journalism career 20 years ago, I got an adrenaline rush out of publishing a story. I'm grateful that this role affords me the same opportunity to bring important issues to light that matter to real people via the media.
As for Alliance strategic initiatives, I feel fortunate to work on so many positive campaigns. Right now, I'm looking forward to supporting our work around heart valve disease because of the prevention angle. Most of my health communications career has focused on how to live fully despite an illness or injury, and prevention campaigns to help head off diseases like this one are a full 180 from what I've traditionally done.
Do you have a personal connection with any of the health issues/conditions the Alliance works on?
Yes. I've had a loved one affected by early-onset Alzheimer's. Our family was very optimistic and excited about some of the potential treatments coming to market for this awful disease. In our case, the science wasn't fast enough to slow the progression of Alzheimer's in our loved one, but I'm grateful for the opportunity to change the outcome for others through our advocacy and regulatory work.
What is something you've learned about healthy aging since working at the Alliance that has either changed your view or impacted the way you personally approach aging?
Sarcopenia is something that I hadn't heard of before learning about the Alliance. I always assumed that muscle weakness was a normal part of aging and that I'd experience it eventually, too, as several women in my family had. Now that I have this awareness, I'll be on the lookout for my immediate family members and myself as I age. It's reassuring to know that extreme muscle and mobility issues aren't par for the course with age.
What is your favorite book?
I'm an avid reader, so this is a tough one! I tend to bounce around to different genres based on the seasons – I love a good summer beach read but also enjoy psychological thrillers and historical fiction in the colder months. Two of my recent favorite books are The Nightingale by Kristin Hannah and American Dirt by Jeanine Cummins.
What is one thing that not many people know about you?
Many people don't know that I refinish furniture as a hobby. It started when I had a vacation canceled during the COVID-19 pandemic and I needed a week-long distraction (and wanted a custom China cabinet). I found a secondhand piece online, watched a lot of YouTube videos, and by the end of the week and a lot of trial and error, I was in love with what I'd created. In the past two years, I've flipped and resold dozens of pieces. It's fulfilling to know that my creative outlet is giving a second life to old furniture that is often headed for the landfill.