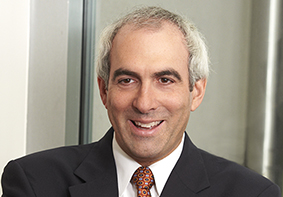 In this blog series, we are featuring the members of the Alliance's Board of Directors. This month, we're featuring Mark Simon, a member of the Alliance for Aging Research Board of Directors. Learn more about Mark:
When did you become a member of the Alliance's Board of Directors and why did you decide to join?
I joined the Board for the first time back in 2002. I was a strong supporter and advocate of the Alliance from its inception and was involved from 1986.
Where do you work and what is your current role at the company?
I am an advisor to Torreya Partners and am a co-founder of the firm.
Where are you from, and where do you currently live?
I am from New York and now live in New Jersey.
What is your favorite part of being a member of the Alliance's Board of Directors?
Working with Alliance employees on the many great initiatives that they are pursuing.
Do you have a personal connection with any of the health issues/conditions the Alliance works on?
My grandmother lived to 101 years old and lived in the same apartment for about 30 years and faced many of the issues where the Alliance has focused.
How has your view of aging changed as you have gotten older?
I have become much more aware of the challenges.
How do you practice healthy aging?
I watch my diet, exercise, and place an emphasis on healthy living.
What is your favorite book?
The Perils of Prosperity by William E. Leuchtenburg. The title says all.
What is one thing that not many people know about you?
We must know the history; I have been in the sciences for 37 years as a history major.