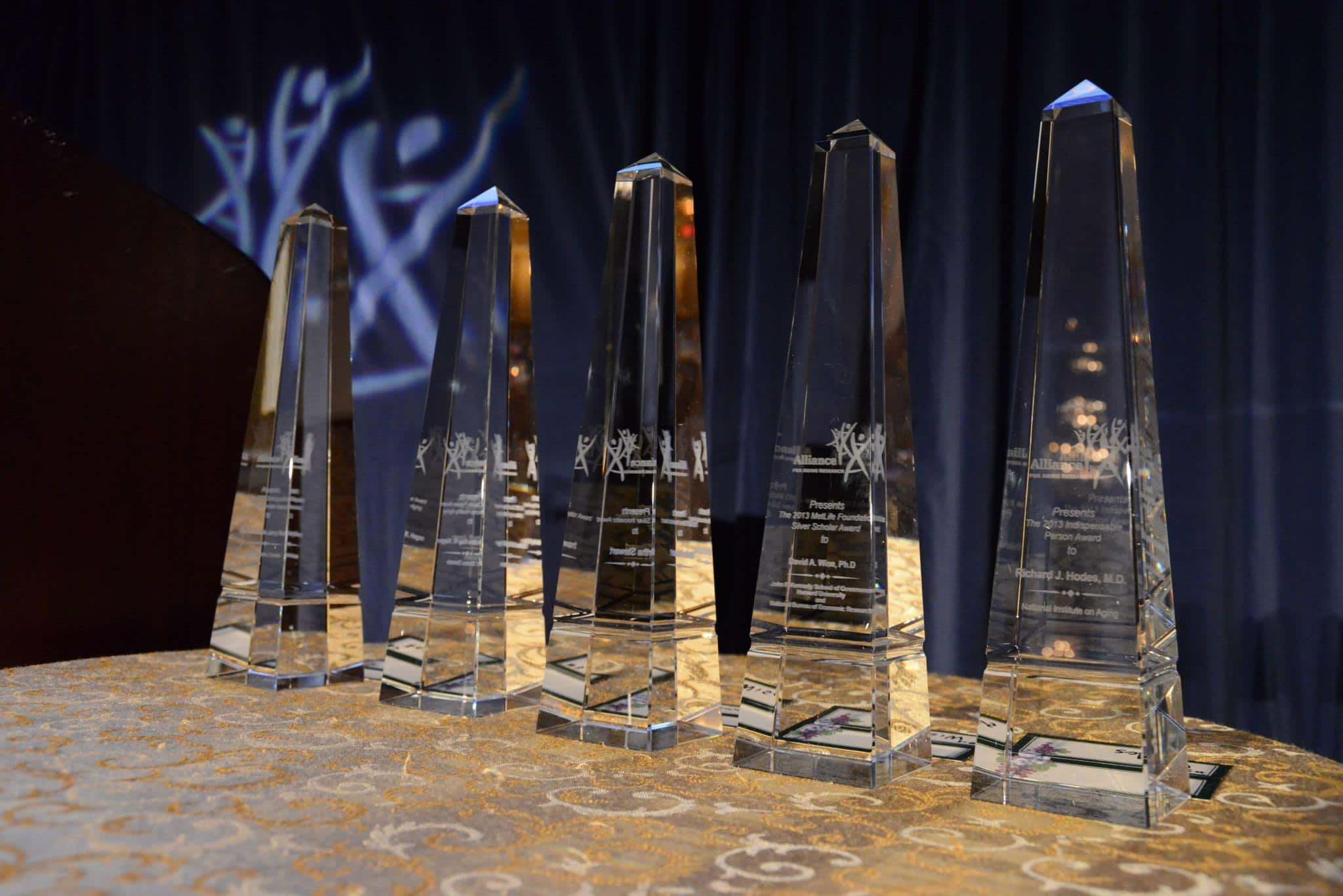 Tomorrow evening we hold our 2015 Annual Bipartisan Congressional Awards Dinner in Washington, D.C. This is our 22nd annual dinner and through the years it has served as our most anticipated event as we join with our friends and supporters to celebrate the cause of aging research.
Throughout the years at the dinner, we've also honored those who are advancing the science of human aging. This has included legislators, scientists, business leaders, and other distinguished individuals.
This year is no exception as we recognize four people who have made extraordinary contributions to advancing healthy aging in national policy, science, and literature. Meet them below:
Claude Pepper Award for Advancing Healthy Aging
The Honorable Diana DeGette, U.S. Representative from Colorado's First District
This award is named for the Honorable Claude Pepper, who fought tirelessly in both the U.S. Senate and House of Representatives to help those in need, including our nation's elderly. Rep. DeGette receives this award for her dedication to advancing policies that encourage medical research and innovation to benefit Americans as they grow older. A notable example is her leadership in the development and passage of the historic 21st Century Cures Act in the House earlier this summer.
Distinguished Public Service Award
The Honorable Kelly Ayotte, U.S. Senator from New Hampshire
Sen. Ayotte receives the Distinguished Public Service Award for her role in forming the Congressional Assisting Caregivers Today, or "ACT," Caucus which is raising awareness about the needs of family caregivers and the loved ones they care for. We are also honoring Sen. Ayotte for her leadership in addressing gaps in our nation's mental health system.
Silver Innovator Award
Rudolph E. Tanzi, Ph.D., Harvard University
The Silver Innovator Award is presented to an individual who anticipates and embraces the evolution of high quality research aligned with the needs of older patients. Dr. Tanzi's work in the field of Alzheimer's disease research led to his selection for this year's honor. Of note was his research lab's groundbreaking "Alzheimer's-in-a-dish model," a revolutionary 3-D discovery that lends support to the 30-year old hypothesis that plaques are the early culprits in Alzheimer's disease. Dr. Tanzi was recognized as one of TIME's Most Influential People for 2015.
Indispensable Person of the Year Award
Scott Simon, National Public Radio
Simon, an award-winning journalist for National Public Radio, receives our Indispensable Person of the Year Award in recognition of his extraordinary personal memoir, Unforgettable: A Mother, A Son, and the Lessons of a Lifetime. This book poignantly captures his experiences with his mother during her last days. It's a literary testament to the common bonds we all share as a human community and a reminder to cherish the things that are most important in life.
We couldn't be more excited about this year's group of honorees, and we are looking forward to their being a part of our evening. We'll be sharing more about our dinner all this week. You can also follow the dinner on Twitter using #alliancedinner.