Alliance Submits Testimony for Energy & Commerce Committee Hearing on Prescription Drug Costs
Published May 4, 2021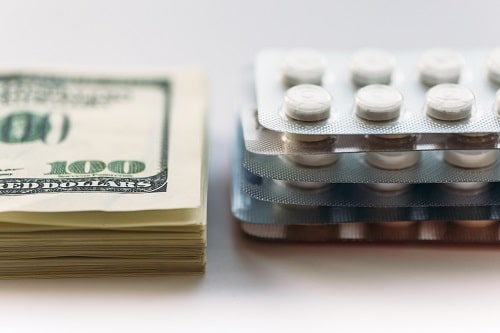 WASHINGTON, May 4, 2021 – On May 4, 2021, the House Committee on Energy & Commerce held a hearing entitled "Negotiating a Better Deal: Legislation to Lower the Cost of Prescription Drugs." To ensure the Committee is aware of the challenges that older Americans have in affording prescription drugs, the Alliance for Aging Research submitted written testimony. In the comments, the Alliance asked the committee to prioritize the following in upcoming legislation:
Creating an annual out-of-pocket cap to limit Medicare Part D beneficiaries' maximum expenses for prescription drugs
Implement a smoothing mechanism to allow beneficiaries to pay drug costs in installments
Require manufacturers to pay a rebate if the cost of a drug covered by Part D increases faster than the rate of inflation without justification
Restructure Part D to stabilize the program and reinvest savings back into Medicare benefits
Ensure that international reference pricing models, which rely on methodologies that discriminate against older adults and would restrict access to care, are not included in legislation.
During the hearing, members of the Health Subcommittee discussed recently introduced prescription drug legislation and hear testimony from patients, academics, and private investment communities. More information about the May 4 hearing can be found here.
To read the Alliance's written testimony, click here. More information on the Alliance's work on drug pricing policy can be found at www.agingresearch.org/drugpricing.
About the Alliance for Aging Research
The Alliance for Aging Research is the leading nonprofit organization dedicated to accelerating the pace of scientific discoveries and their application to vastly improve the universal human experience of aging and health. The Alliance believes advances in research help people live longer, happier, more productive lives and reduce healthcare costs over the long term. For more than 30 years, the Alliance has guided efforts to substantially increase funding and focus for aging at the National Institutes of Health and Food and Drug Administration; built influential coalitions to guide groundbreaking regulatory improvements for age-related diseases; and created award-winning, high-impact educational materials to improve the health and well-being of older adults and their family caregivers. For more information, visit www.agingresearch.org
Media Contact:
Janelle Germanos
Communications Manager
[email protected]
(202) 688-1209