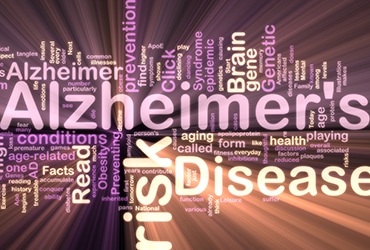 This is a guest post from the Patient-Centered Outcomes Research Institute on World Alzheimer's Month. This is a condition that affects millions of older Americans. The Alliance has a strong interest in this disease through our ACT-AD coalition. ACT-AD seeks to accelerate the development of potential cures and treatments to slow, halt or reverse the progression of Alzheimer's disease through research.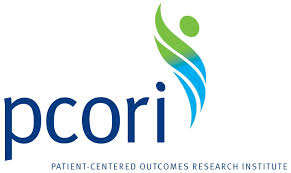 September marks World Alzheimer's Month, a time when national and local Alzheimer associations advance awareness of the disease through media outreach, screenings and fundraising efforts. This year's campaign asks, "Can we reduce the risk?"
More than 5 million Americans aged 65 or older have Alzheimer's disease, and researchers expect that number to triple in the next 40 years unless new methods for prevention and treatment are discovered. Alzheimer's disease is currently the fifth leading cause of death among older adults and is most common in African-American and Hispanics. More than 15 million family members and friends provide more than 17 billion hours of care per year to those living with the disease.
To provide better information to patients and those who care for them, PCORI is funding comparative clinical effectiveness research (CER) examining means of preventing and treating Alzheimer's disease as well as supporting caregivers. Our authorizing legislation directs us to pay particular attention to conditions that affect many people, place a significant burden on society, and disproportionately affect certain populations. Alzheimer's disease certainly fits all of those criteria.
In recognition of World Alzheimer's Month, we are highlighting the research studies PCORI is funding to address the disease. We also describe an engagement award that is bringing the healthcare community together to improve Alzheimer's disease care through research.
Research Funding
PCORI is currently funding several comparative research studies that will provide valuable information to Alzheimer's disease patients and those who care for them.
Preventing or Delaying Dementia: Researchers at the Mayo Clinic are conducting a trial to compare five interventions to limit or prevent the development of dementia in people diagnosed with mild cognitive impairments. The five interventions are daily physical exercise, computer-based cognitive exercise, patient and family education, support groups and memory-support-system compensation training. Outcomes of interest include daily function, cognition, quality of life, mood, self-efficacy and caregiver burden.
Improving Care for Rural and Hispanic Populations: Certain antipsychotic drugs that can effectively treat behavioral disturbances increase the risk of death and stroke in patients with Alzheimer's disease. Researchers at the University of Iowa developed a toolkit and online training program to improve the management of problem behaviors in patients with the disease and reduce inappropriate antipsychotic use. With PCORI's support, the team is now testing an outreach and education strategy to improve dementia care in rural areas and develop new dementia care training and resources for Hispanic/Latino care providers and patients' families.
Comparing Interventions for Hispanic Caregivers: At Columbia University, researchers are focusing their study on Hispanics/Latinos, a group that has a high prevalence of Alzheimer's disease. The project will compare two interventions to help address family caregiver burden and the stress and depression that can result. All interventions and assessments will be conducted in both English and Spanish.
Consideration of Patient-Centered Goals: In their study, a UCLA research team will modify a strategy known as goal attainment scaling to determine health goals of Alzheimer's disease patients and their families, rank the importance of the goals, and determine how well the goals are met. They will also develop a way to revise goals when a patient's clinical or social situation changes. The researchers will compare their approach to other measures of clinical outcomes.
Engaging the Community to Benefit Research
Our Pipeline to Proposal initiative provides seed money to individuals and groups who have health care research ideas that fit within PCORI's goal of funding patient-centered studies. The awards help increase capacity for such research by building communities of patients, stakeholders and researchers centered on a common health interest.
A Statewide Approach: One of our first Pipeline to Proposal awards went to a Montana-based project aimed at improving the care of state residents with Alzheimer's disease, as well as supporting their families and caregivers. The primary goal of the project is to form a statewide advisory board of patients, family members, caregivers, health care professionals, health service researchers, and state advocacy and health agencies committed to the improved care of Alzheimer's disease patients. The project team has developed a collaborative partnership with the National Alzheimer's Association and is now working with patients, caregivers and others in the Alzheimer's disease community to develop a Montana Alzheimer State Plan.
Supporting Patients and Their Families
Taken together, PCORI's funding of relevant clinical comparative effectiveness research studies and its work to engage the community in Alzheimer's disease research reflect our commitment to addressing this important issue. We aim to support work that will examine prevention and treatment of Alzheimer's disease and lead to better-informed decisions for better outcomes.
For more information about World Alzheimer's Month and dementia, visit Alzheimer's Disease International or the Centers for Disease Control and Prevention. You can also let us know what are the most important questions faced by patients with Alzheimer's disease and their caregivers.
Bryan Luce is PCORI's Chief Science Officer.
Jean Slutsky is PCORI's Chief Engagement and Dissemination Officer.